Monday, May 4th, 2015
The dutch Rollerblade team has a new team member. During the pre-session of the Winterclash, 3 skaters qualified for the rookie contest. The 3 skaters are: Jaro Frijn, Titus Belekmolen & Rodney van den Burg.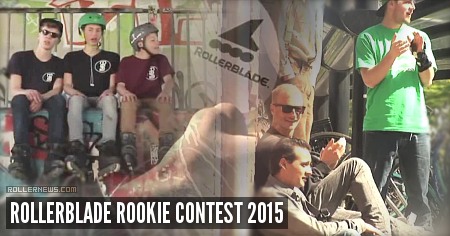 These 3 skaters sessioned a day with current team riders: Bas Berghuis, Adil Farhouni and all time legend Sven Boekhorst. After the session a decision was made, and the team adopted Jaro Frijn to the Dutch Rollerblade team. Check out this edit by Cavin Brinkman to see what went down that day!
Previously: Dutch Rollerblade Rookie Contest (2014).