Thursday, March 14th, 2013
A bunch of bladers from WNY and Ohio spend the weekend at Woodward East in the middle of the winter.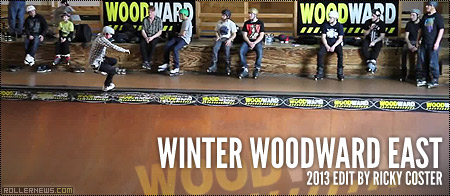 Featuring (in order of appearance): Nate Hall, Tim Adams, Justin Howard, Grant Hazelton, Craig Parsons, Josh Yarmesch, Jimmy Hake, Mike Bennet, Marshall Talvitie, Josh Marlinski, Chris Wheeler, Ricky Coster and JT Blenker.
Filmed by Ricky Coster, Josh Marlinski, JT Blenker, Tim Adams, and Nate Hall.