Wednesday, March 7th, 2012
Update: More Photos & Infos.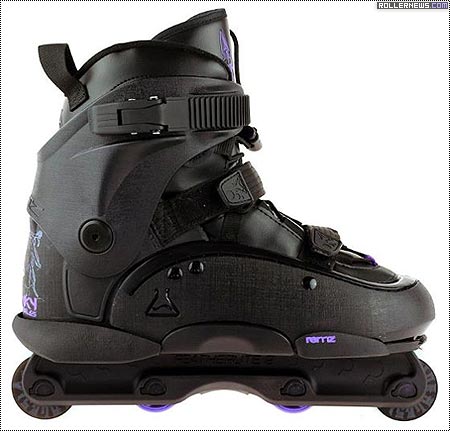 With this new version of its popular OS4 Color Series, Remz is honoring Franky Morales's contribution to the brand by giving him a last signature product designed to his own 'ninja' color choice: black with purple highlights.

This new "OS4 Franky Morales Edition" features high-end GC FTL2 frames, a Remz OS liner redesigned with new high density foam for support + improved fit and anatomically shaped heel area around the ankle, as well as all the proven OS4 features including the fast lacing system, the original Remz V-cuff for optimum maneuverability and shoe-feel, reinforced straps, and the "Open Shell" minimalist lightweight design making it one of the most sought-after skate in the industry today. Match your style.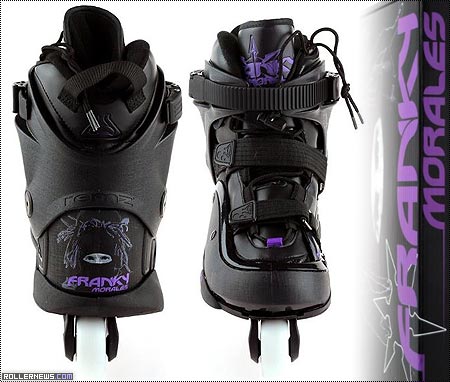 Features
– Remz Open Shell Concept
– Enhanced Remz OS liner
– Ground Control FTL 2 frames
– "Ninja" custom colorscheme by Franky Morales
– Remz original V-Cuff
– Reinforced Straps
– Replaceable One-piece Soul frame
– Replaceable Backslide plate
– 57mm-90A M1 Franky Morales wheels
– 42mm Anti-rocker wheels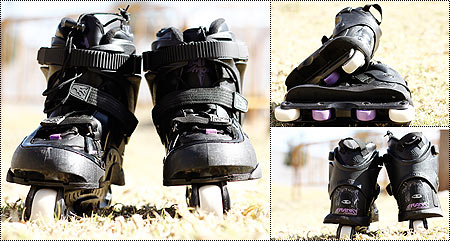 Quoting Kato (Remz and Franky Morales part ways):
We didn't anticipate parting ways and there has been a common project in the works for the past few months, a second Franky OS skate, which we both decided to still release soon. […]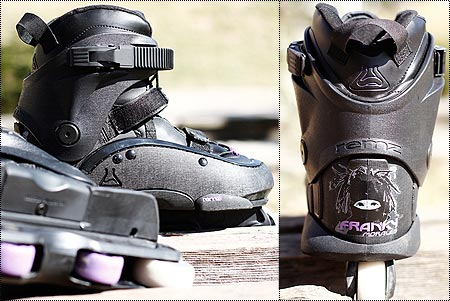 More Pictures on Oneloverolling.com.
Spanish Language | Google Translation.
Previously