Tuesday, August 19th, 2014
Video rehosted on Vimeo.com.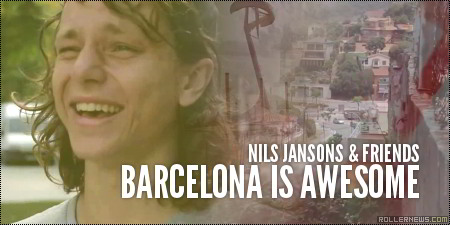 In july Nils Jansons and Reinis Petersons traveled to Barcelona for the Extreme Barcelona 2014 festival. There they met up with Tomek Przybylik and had some fun street sessions with local hero Dustin Werbeski. – TheRolling.
Music: Chuck Berry – School Days, Pink Floyd – Eclipse, Bob Dylan – When The Deal Goes Down.