Tuesday, February 17th, 2009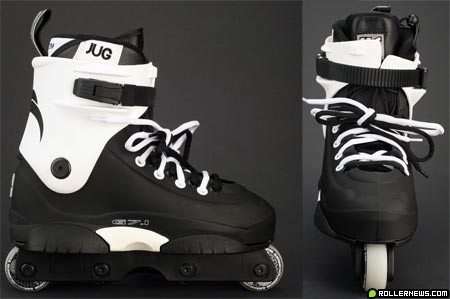 Due to big demand Razors is bringing back the popular G7 skate. The G7.1 comes with a redesigned backslide plate which fits tightly into the boot providing more control and direct contact in boot tricks. It is perfectly pre-grooved, does not require any break-in time and can be replaced when worn.

The G7.1 comes with a re-designed JUG Precise liner with perfectly adjusted ankle shape and a new Velcro system to prevent shifting of the tongue. The proven Razors frame is literally indestructible and comes with 42 mm anti-rocker wheels with new aluminum spacers to allow just enough spin to roll over bumps and stairs.

BHC latest high performance team wheel perfectly complements the look of the skate.

Also included is a free multi-purpose Razors tool with 4 and 3 mm allen wrenches and bearing pusher.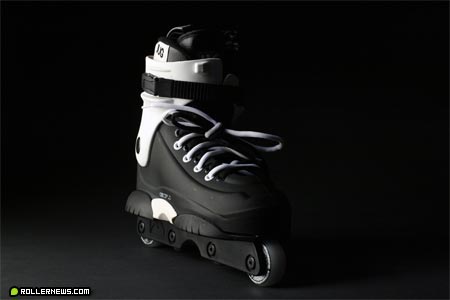 Features:
– NEW Jug Precise liner
– Perfectly adjusted ankle shape and heel support
– Replaceable Soul frame
– Replaceable backslide plate
– Perfectly aligned backslide plate groove
– Oversized heel pad
– Sturdy Razors frame
– 42 mm anti-rocker wheels
– BHC 56mm/90A wheels
– Razors tool
– ABEC 3 bearings
Sizes: 6-14, plus size 10.5
MSRP: $219.90