Posts Tagged 'razors yuri botelho'
Wednesday, November 5th, 2014
Spotted at the Blading Cup 2014 By Intuition (larger picture).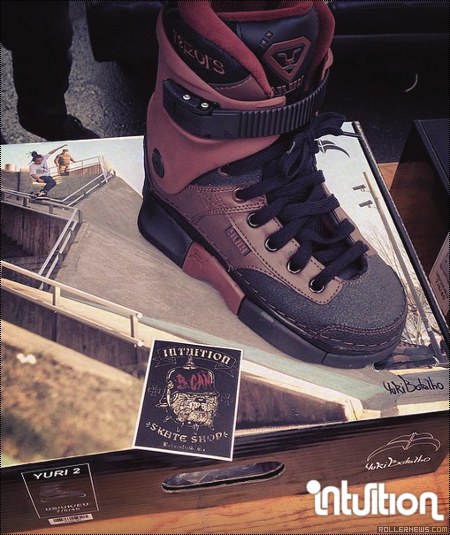 Tuesday, August 12th, 2014
Friday, November 26th, 2010

Brazilian Razors pro Yuri Botelho gets an awesome looking limited edition Genesys skate with an incredible combination of kelly green, white and lime yellow colors with cameleon graphics!

The Razors Genesys features the newly redesigned backslide plate area where the backslide plate fits tight fit into the boot providing more control and direct contact in boot tricks. The perfectly grooved XL backslide plate does not require any break-in time and is ready for you to use out of the box on all of your royal and farv tricks.

Razors makes this pro Genesys model a little more special by having it come stock with a new version of the aftermarket Jug Precise HT liners to give you the ultimate comfort on your feet.

The Ground Controal Featherlite 2 frame is one of GC's most popular frames to date with a symmetrical design, perfectly shaped groove and 8mm axles. It also features their patented sickle shaped axles that allow to remove and tighten them with the use of only one allen wrench.

The Razors Genesys Yuri skate comes complete and ready to skate out the box featuring matching GC FLT 2 frames, Razor Yuri Pro Cameleon 58mm 89a outer wheels, ABEC 5 bearings and inner GC 42mm nylon anti rockers.