Sunday, January 5th, 2014
The Genesys skate has been one of Razors most popular skates ever since its release over 10 years ago. A trusted boot of many pros throughout the years, it offers sturdiness and perfect balance between support and flex.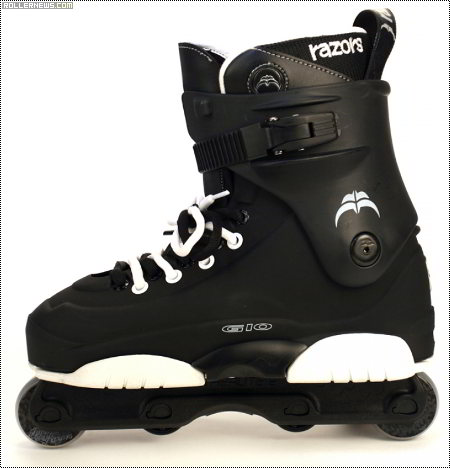 Undergoing numerous looks and color changes since its inception, we felt it was time to take it back to the basics, a classic black and white.

The G10 edition features GC Featherlite frames, replaceable grind and backslide plates and super comfortable Razors liners. The pre-shaped grooves of the frame and backslide are perfectly aligned making it ready to use out of the box.
Features: GC FLT2 frame, 42 mm anti-rocker wheels, Razor 56mm/90A wheels.
Larger picture (via). Thanks BaseBlader.