Monday, October 19th, 2015
This is an introduction edit by young Randy Zoller, who has transitioned from being a little park ripper to conquering real street spots some older guys would be envious of.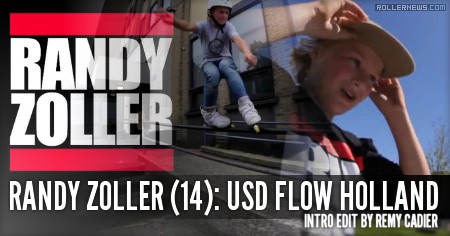 His ascent has been noticed by USD, who took him on as an Amateur, to represent the brand in Holland. This kid is already a well known face in the European competition scene, placing high in the many junior comps het enters. Always down for a session, and always sporting a big grin after landing a trick.

Check out how this kid that just turned 14 today rip the streets of Amsterdam and Rotterdam! – Remy Cadier.
Music: Run The Jewels – Oh my darling, don't cry. Camera: Don Zoller, Edwin Wieringh & Arnold Zoller. Edited by Remy Cadier.
Previously: Randy Zoller (12): Skateland, Quick Hits (2014).