Sunday, July 26th, 2015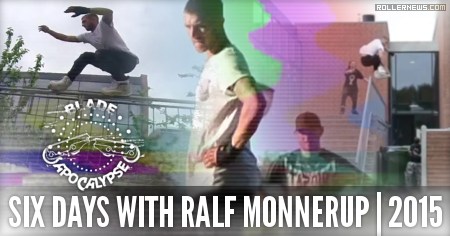 Remz flow rider Ralf Monnerup joined the Blade Apocalypse tour in the blader deserted parts of Jutland, this is a selection of the tricks he layed down. Filmed & edited by Tobias Nielsen.

Trivia: Jutland is a large peninsula that juts out from Northern Europe toward Scandinavia, forming the mainland portion of Denmark (Wikipedia).
Previously: Ralf Monnerup (Denmark): Blading + Art, 2014 Portrait.