Saturday, November 12th, 2016
Available on Itunes, Android version coming soon.

What is Spot Slayer
Did you ever go to a spot and asked yourself what did people land here before? Did you ever want to be that guy that killed it in that spot and had the proof?

If you answered yes Spot Slayer is all you have been waiting for. The Spot Slayer app enables you to load you best tricks footage to a specific spot.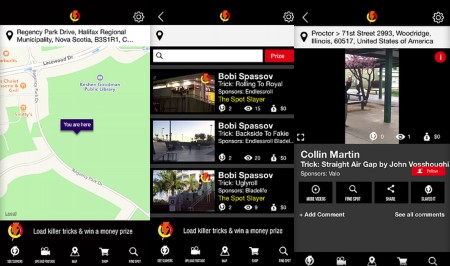 If your trick recieves the most "Slays" (likes) and a high judge score you might win a money prize, yes you heard it right. The tricks are hard so the app is easy

The App's simple user interface will enable you load you footage in seconds, just choose the spot fill out the form and load your video.