Wednesday, June 8th, 2016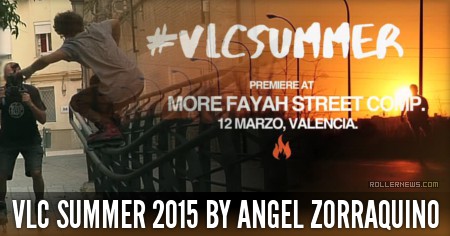 #VLCsummer (trailer), a video starring Alex Cebrian, Teles Angel, Joni Prados, Felipe Batista, Carles Durich, Carlos Campillo & rest of the VLC Crew. Co starring David Serrano & Pelayo Gonzalez.
Filmed by Teles Angel & Angel Zorraquino. Edited by Angel Zorraquino.
Previously: Pelayo Gonzalez | Remz Spain Introduction (2015).