Posts Tagged 'pat schmidt'
Wednesday, July 6th, 2016
Mainly filmed in Cologne and Barcelona!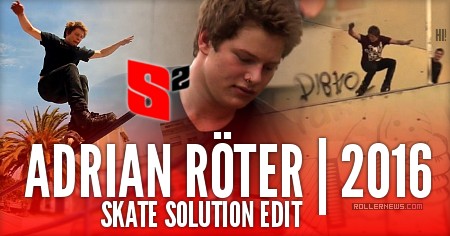 Wednesday, February 13th, 2013
Filmed by Wolfgang Appelt, Eugen Enin, Patrick Smith, Dennis Baethke, Philipp Czaika, Der Pole and Sacha Lopez.
Congratulations to Jan Ebbert for his 2nd place (AM) at the Winterclash 2013 (results).
Previously: Jan Ebbert (Germany), RB 2012 Edit by Vlad Litvak.
Song: Jau Paul – BTSTU. Thanks White Trash (forums).
Sunday, July 1st, 2012

Previously: Eugen Enin, USD Spring Profile.