Saturday, January 16th, 2016
France + Switzerland. Edited by Pascal Morasse-Raymond.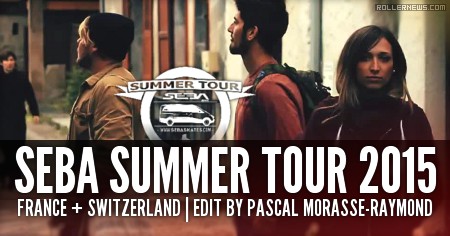 We left southern France in direction of the french Alps, a beautiful scenery and some incredible memories. We stopped for a day in Crolles (next to Grenoble) to ride that very nice bowl. We woke up in the mountains with our heads in the cloud and headed straight to Geneva to ride the massive concrete skatepark there.
Featuring Antony Pottier, CJ Wellsmore, Anthony Finocchiaro, Manon Derrien, Pierre Lelievre & Pascal Morasse-Raymond. Filmed & edited by Pascal Morasse-Raymond. Extra angles by Anthony Finocchiaro. Seba Summer Tour 2015: More Media.