Sunday, May 25th, 2014
Oso Prototype Version 4 (made in the USA. Boot: urethane, cuff: urethane, skins: Bullet Prufe denim, souls: machined UHMW, liners: Trust Special Ops.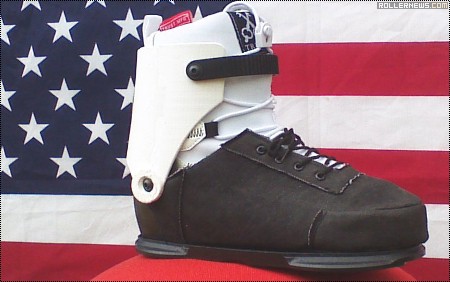 We are not just in the garage any more. This model is created from our 3D printed mold. At this point it is easier and faster for us to fine tune our work.

We are currently testing the strengths of different material like urethane, carbon fiber, and various plastics. More to come on the new design in June! – Oso Boots.
Arsenio Patterson and Phillip Gripper shredding in Oso Boots
Music: Dwij – Love Signs (get the song on Amazon.com
).

Up: Prototypes 1-4 on Bigcartel ($275, Sold Out).