Thursday, July 18th, 2013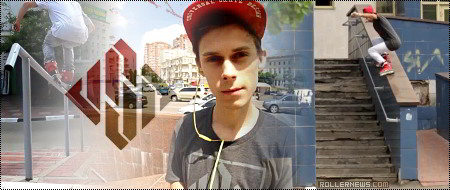 Daniel Goncharov puts heart and soul into every skate session. During filming this edit we had rain almost every day, but Daniel found spots where the rain was not problem for us.
– Oleg Marchenko.
Filmed over 5 days by Oleg Marchenko, Evgeniy Kucheruk & Ivan Kovtun in Kiev and Belgorod.
Song: Wise Blood – Loud Mouths (Supreme Cuts Mix).
Previously: Daniel Goncharov (Ukraine), 2012 AGV Profile.