Saturday, August 22nd, 2015
Filmed and edited by Peter Drozdowski.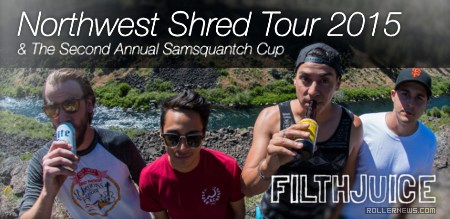 The Northwest Shred Tour 2015 took place last June spanning four days and more than nine parks. FilthJuice was lucky enough to make the journey up to Oregon this year and came away with some amazing memories, great photos and an edit for everyone to enjoy.
Music by Skookum (Support Blader Made Music!).
Photos & Article on Filthjuice.com.
Photo: JSF Crew / Steelhead Falls (larger picture).
FlithJuice on Flickr | NSWT on Facebook.