Sunday, December 7th, 2014
The NDN presents Snake River Special II, releasing digitally and physically in 2014. Filmed and edited by Erik Bill.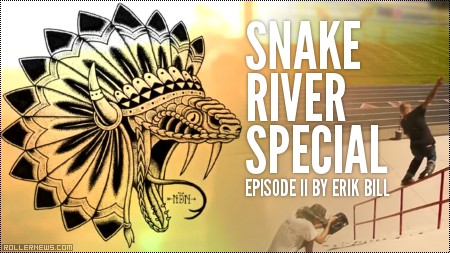 Featuring Geoff Phillip, Aaron Kasper, Nicholas Swan, Erik Bill & Erik Bailey. Available december 20, 2014.
Snake River Special I, Full Video: Intro, Erik Bailey, Erik Bill, Jeff Stanger, Buck & Friends, Dan Dickerson, Old Crow, Phil Davidson, Milkshake Montage, Outro, Promo, Trailer 1, Trailer 2.
Previously: Snake River Special II (2014) Trailer 1 by Erik Bill.