Wednesday, August 5th, 2015
Another year, another graveyard shift at Nass for the rollerbladers. Getting people out to blade for 9 am is a tough task on your average saturday, let alone at a festival!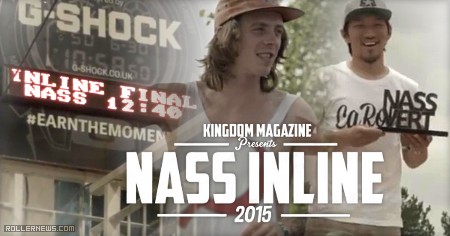 That being said, everyone managed to drag themselves from their not so comfortable beds to shred the course and put on a show at one of the few blading events that is on display to more than just the blading community itself. Thanks to Kingdom for organizing another cracker, till next year.

Relentless Nass: Time Machine
2015 | 2014 | 2013 | 2012 | 2011 | 2010 | 2009 | 2008 | 2006.