Thursday, April 30th, 2015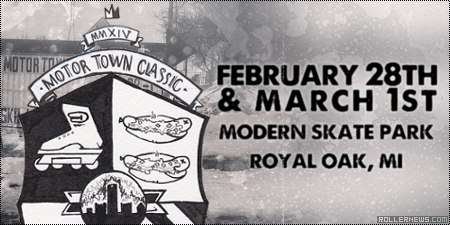 Six young men set on a quest to Detroit Michigan to capture and experience the spirit, energy, and truth of one of the biggest rollerblading events in America. Nine hours of standard definition footage recorded in three days to then be spliced together which will leak into the eyes of society.
Skating by Matt Capacete, Taylor Kobryn, Anthony Marchione, Cameron Ogle, Ray Kronenberg, Austin Leleu, Jimmy Kobryn, John Bolino, Brent Scherer, Eric Miller, Alex Bbroskow, Wake Schepman, David Sizemore, Miguel Ramos, Luke Naylor, Jeff Dalnas, Chris Smith, Jimmy Hake, Erik Bailey, Don Bambrick, Scott Hatton, Jimmy Spetz, Chad Tanahill & more.