Tuesday, October 25th, 2016
Every year in Milan takes place "Un Miglio di Sport" an event which closes a boulevard and give space to all kind of sports so all the people can watch and try them. The blading space is organized by Json Adriani and this year they decided to reunite by the name of Sons of Bladers, make sure you follow them for more demos and good skating like this!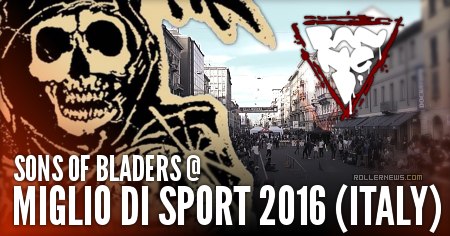 Featuring Chris Milogreg, Gabriel Adriani, Giuseppe Jeimbo Lunetto, Chris Pennacchio, Aengry Kelbya, Jump P Paul, Luca Spitaleri, Json Adriani, Max Manzotti, Simone Sturiale & Richard Vazquez.
Cut and shoot by Alex G Iosub. Additional filming by Json Adriani. Music: Salmo – Peyote.