Thursday, February 2nd, 2017
My friend Mike Gagliardi had to relocate from New Orleans to Tulsa, Oklahoma recently. I went to visit him in December thinking we'd get to skate.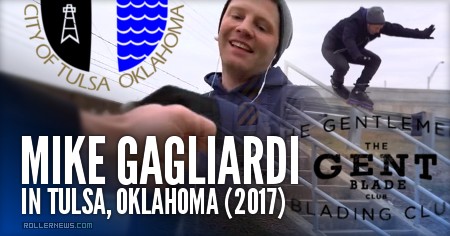 Skating starts at 2:01.
How foolish. Winter time in Oklahoma is just no fun. It was a blast though. Tulsa is a diamond in the rough. Lots of cool places to go and dives, but what impressed me the most was the amount of untapped spots.

Seriously, if you're planning a blade-trip, tour, whatever, stop by Tulsa. Gags won't mind. I think he's the only person that skates there, haha. – Cody Sanders.
PS: The hanson brothers make a fantastic beer.