Friday, November 14th, 2014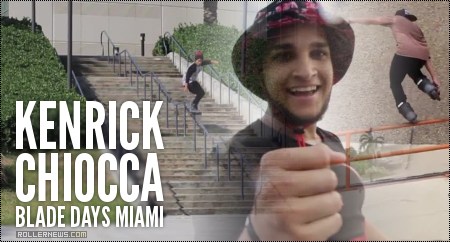 Fresh blood from Florida, this kid is a fine representation of the up and coming blade talent coming out of the South. Raw style and natural ability got young Kenrick Chiocca his spot on the Razors team about a year ago, and he continues to progress and impress.
Previously: Kenrick Chiocca: Heatwave 2013, SoFlo Roll Edit.