Monday, November 28th, 2016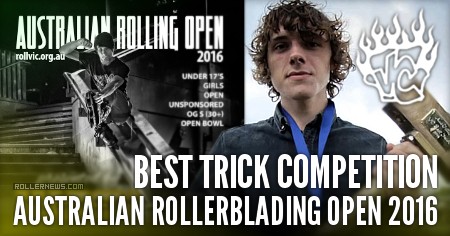 Velvet Couch, best trick comp at the ARO 2016. This year's Australian Rolling Open was held at Noble Park skatepark in Melbourne, As always the VC best trick award was up for grabs. And this years winner was Joe Atkinson all the way from England!
Beat by Insideus.
Visit Rollvic.org.au | VCclothing.com.