Wednesday, March 8th, 2017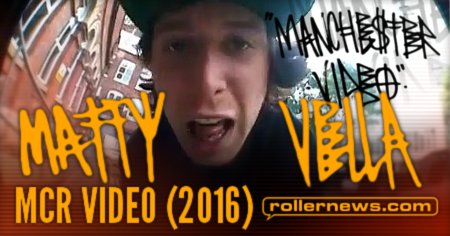 Matty Vella has one of the best styles out there. – Alex Burston.
MCR Video Manchester: featuring sections of Matty Vella, Elliot Stevens, Alex Burston, Johnny Quayle, Sam Garland, Jemelle "JAM" Booth, Brandon Reubens & Brados Beepho. Also featuring Scott Hallows, Rumel Haynes, James Bower, Blake Bird, Albert Hooi & more.
MCR Video (Manchester): Alex Burston | Elliot Stevens | Sam Garland | Brados Beepho | Jemelle "Jam" Booth | Jonny Quayle | The Lads | Mates | B-Roll | Bails & Fails | Trailer 1 | Trailer 2.
Filmed on TRV900. Filmed by Alex Burston (and mates). Edited by Alex Burston. Credits by Pete Obsolete. Available as a VOD.