Posts Tagged 'matt capacete'
Sunday, June 14th, 2015
Filmed by Matt Chong, Christian Barbash & Anthony Trueheart.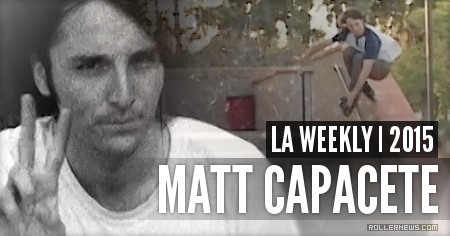 Wednesday, April 9th, 2014
Thursday, March 21st, 2013
In a 60 sec part you are forced to make some sacrifices. These are the less fortunate clips that were not chosen in both Anthony Marchione or Matt Capacete's contest entries.

With the exception of a few really bad ass tricks that just needed to be shown twice. I hope you enjoy watching while Janis serenades your soul.

Anthony won this contest and is now an AM rollerblader for Kaltik! Filmed by Austin Leleu & Tyler Knigh, edited by Austin Leleu.
Better late than never:
Matt Capacete: Kaltik & One, Big Break Contest Entry
Previously: Anthony Marchione, The Big Break (Winner) Entry.
+ Top 3 Results.