Thursday, November 10th, 2016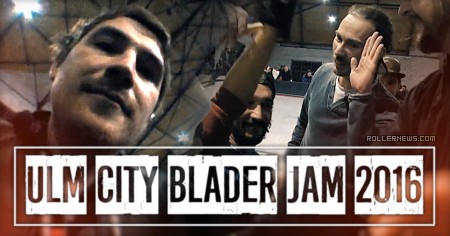 Ulm City Blader Jam thrown by the homies Gino and Hank from Ulm Germany. I wasn't planning on filming but i always bring my camera regardless. Gino asked if i brought my cam and said yes and i went on from there. Hope to see more of you guys in the future. I slowed it down to about 75 percent because fuck it! Why not !? – Tyriek Gibson.
Best trick starts at 3:30. Music: Nina Simone – Sinnerman.
Pro Results
Matthias Silhan
Jan Fehlmann
Jon Matter + Lucas Landthaler
Julien Lemoine
Sacha Miguel Lopez
Am Results
(more…)