Wednesday, December 17th, 2014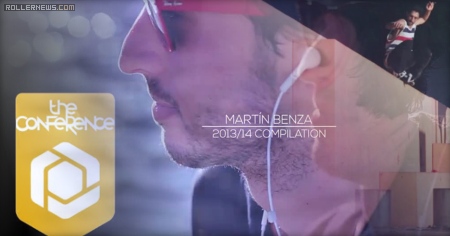 I started skating for The Conference when I was 20 years old. I had just moved to Madrid to study at the university and getting sponsored by a brand like this got me really motivated to keep improving and skating every day.

I'm on my 30s now and I still skate and getting their support, so I wanted to make this video that collects a track record of 10 years together as thanks. – Martin Benza.
PS: sorry for the quality of some images have been rescued from old edits. Main cameras and friends: Marce Martinez, Jorge Cerro, Ivan Suarez, Jesus Caravaca, Jon Goikoetxea, Borja Fernandez, Andre Sito, Alex Rios, Oli Benet, Keneth Dedeu, Jorge Romila, Martin Bandera and many others. Edited by Martin Benza. Music: Yppah – Never mess with sunday, Jungle – Busy Earnin.
Previously: Martin Benza: Madrid (Spain): 2014 Session.