Thursday, March 1st, 2012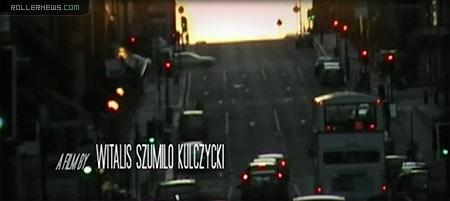 Made in Poland VI: A rollerblading documentary by Witalis Szumilo Kulczycki about Polish rollerbladers who went to UK in search of better life, money, maturity, adulthood. The film presents 4 profiles including a recent revelation Daniel Jurzyna as well as montage sections with Polish, Scottish, Irish and Czech rollerbladers.

Along with the rollerblading sections there are 4 documentary stories of Polish rollerbladers who tell about their feelings, problems and passion as foreigners abroad. The boys went to UK during Polish boom onto the UK job market as many other Poles.
Video Offline.
Made in Poland 6 was screened on public transport in Cracow and Lodz cities (Poland).

The video reached 16,1 million of views according to the polish independent research agency TNS OBOP. If you enjoyed the film, like this Facebook page.