Posts Tagged 'luxembourg'
Wednesday, September 14th, 2016
Friday, June 17th, 2016
Dudelange on Wheels 2016: 15th July – 17th July.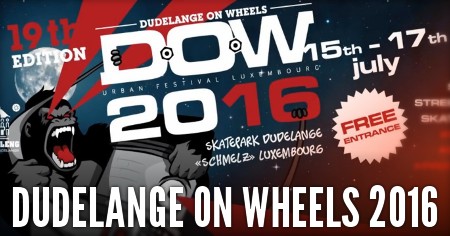 Wednesday, July 22nd, 2015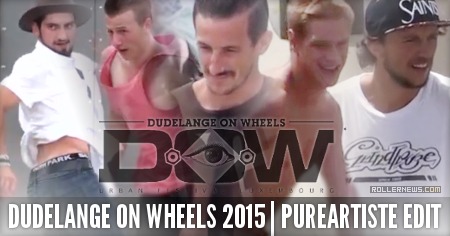 18th edition of the urban festival Dudelange On Wheels (D.O.W) with Anthony Pottier, Remy Meister, Adrien Anne, Jelle Briggeman, Sem Croft, Rik Huik, Levi Van Rijn, Alexandre Serra, Neveu Cyril, Michael Custin, Harley Miguel, Sampio Alexandre, Martins Jimmy, Franz Lauer, Cuttitta Julien alias Tchit, Damien Gerard, Barbelin Florian & Jon Matter.

Best trick: Wesley Nigel Haan – double frontflip 180 (video).
Thanks Walesa Alexis (forums). Visit DOW.lu.
Music: M.A.S Effekt – histoires de cul bidons.