Friday, December 26th, 2014
Filmed, directed and edited by Nick Norton. A Lowlife production.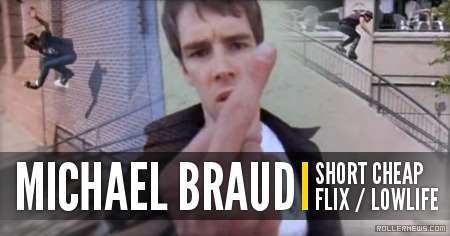 Short Cheap Flick is a rollerblading film shot entirely in the 16mm format. Starring Michael Braud, Joey Chase, Sammy Chase, Matty Schrock, Chris Dafick, Frank Irven, Erik Stokley, Wild Bill, Julian Issac, William Issac, Tony Rinelli, Jake Cawley, Ryan Stevens & Zach Gutweiler.
Previously: Michael Braud: The Drought Section (2014).