Posts Tagged 'ky battle 2014'
Tuesday, September 16th, 2014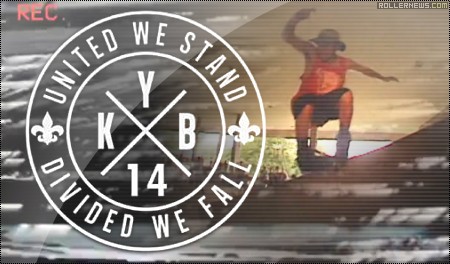 Previously: Kentucky Battle 2014: Southern Scum Edit.
Saturday, September 13th, 2014
I got broke off something awful at the first spot. Between dealing with the injury, having the pup attend the event and typical booth duties it was quite the hectic day. Luckily I was still able to break out a camera a tad bit at some of the spots.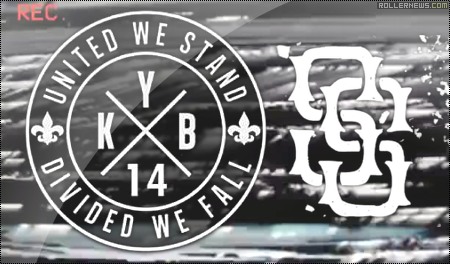 Cheers to all the heads who have held this contest together. Doug Williams for never giving up, Brad Anthony for stepping up and delegating the shit out of the whole thing. All the volunteers who helped raise money and promoted the event. Floyd and the RIOT sk8park for letting us get busy the night before. Most of all, the competitors, literally rain or shine, stayed determined to put on a good show. Attitudes were tremendously positive and love was all around.
14 years strong, The Kentucky Battle, like water, flowed through the streets of Louisville. Not one spot was a bust, no broken bones, no fights, plenty of ganja and plenty of solid tricks on them blades. Though, I had no intentions on filming anything, I am pretty pleased how this little number turned out.

At times I feel myself lost within this industry. Constantly confused where it is taking all of us. At the end of the day, I just consider myself blessed to know and love so many talented people. The rise is still very much real. The sky is the limit. The best part of all, next is number 15. – Chad Anthony.
Music: John Cash – Hurt, Harvey Danger – Flag Pole Sitta. Visit Southernscum.com.
Results
Doug Williams
Jon Cooley
Brandon Thompson