Posts Tagged 'kevin lee'
Monday, June 1st, 2015
Filmed in Juckjeon skatepark.

Friday, January 30th, 2015
This is a short edit of a really good rollerblader from South Korea. The day before we took him on the US military base to shred a bit and he diffidently shredded.

This was filmed on the 4th of July weekend and if had more time off i would have skated and filmed him more. He is also a sponsored skier and throws down in that sport. If you are ever in Korea hit this guy up he is always down to skate street.
Music: Quelle Chris – Wait a minute. Thanks Rieky Gibson (forums).
Previously: South Korea: "Boots" – 2014 Clips.
Monday, November 10th, 2014
Kevin Lee skating at the Raonjaena Skate Park (Seoul).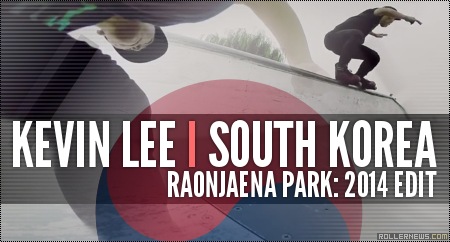 Edited by Sehjong Lim.