Wednesday, January 25th, 2017
Place to be: Gibraltar | Edited by Kaspars Alksnis.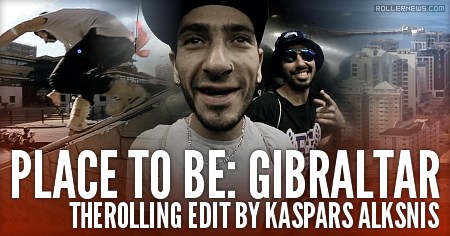 If you ever end up in Gibraltar remember that there is a blue skatepark, great street spots, huge rock in the middle of the city with monkeys on it and super friendly OG blader named Steve who will be honored to show you around. It's the place to be, and some day we will be back!