Wednesday, June 15th, 2016
Northwest Shred Tour 2016 (5th year): June 2-5· Missoula, MT.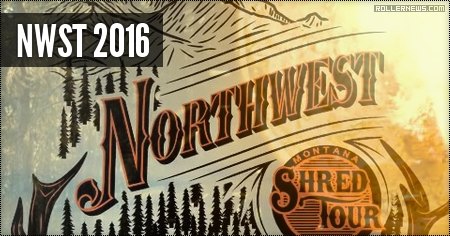 The boys enjoying some of the finer skateparks that flat earth has to offer. Featuring Jon Christopherson, Stephen Babcock, Dustin Jamieson, Brian Krans, John Vossoughi, Carter LeBlanc, Ivan Gwynn, Cameron Talbott, Cody Clark, Dustin Spengler, Chris Napoleon, Howie Bennett, Frank Stoner, Megan Peterson, Zach Newton, Jon Morciglio, Sam Asken, Kellan Zinkgraf, Robert Antaki, Ian Walker, Mykel Fatali, Chemi Simiyu, Erich Univer, Steve Collis & JT Truitt.