Posts Tagged 'josh silver'
Sunday, March 9th, 2014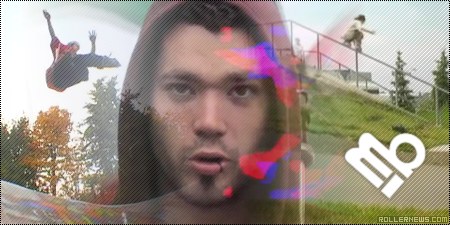 Josh Silver is really, really, really good at aggressive inline skating. – Mushroomblading.com.
Previously: Kaltik welcomes Josh Silver to the Team.
Monday, September 24th, 2012

Josh Silver is an animal on the blades. His style is raw and he can skate any terrain put in front of him.

Kaltik scooped him up over the summer, which makes perfect sense. He's a ruthless 8 downer who still likes to make sparks. Hopefully you enjoy this section, cause we had an awesome time making it.

Filmed in Vancouver, Seattle and Portland.