Thursday, April 7th, 2016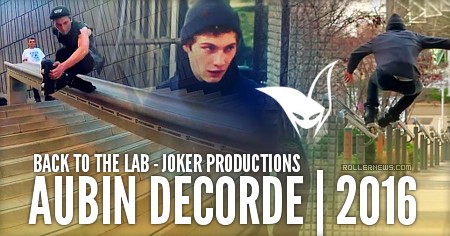 Aubin Decorde, St Etienne (France). Spring, summer and winter 2015 edit filmed in Paris, St Etienne, Lyon and Barcelona.
Filmed by Sebastien Briaut, Reboul, Pierrick Oizel, Arnauld Villar, Emerik Michon, Kevin Briaut, Jonathan Reyes, Juan Montoya. Edited by Juan Montoya (Joker Prods) & Aubin Decorde. Music: OCD: Moosh & Twist – Black Forest Gummy Worms produced by DK.