Monday, October 12th, 2015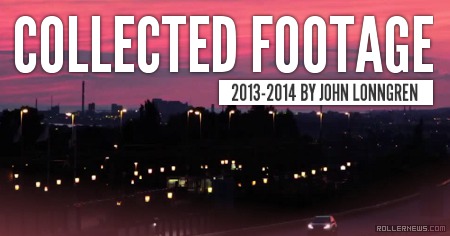 This is what people would call lost clips and stuff like that. These clips were first meant to be saved for a bigger project but I decided to do an edit anyway. – John Lonngren.
Filmed in mostly Sweden but also Copenhagen, Barcelona, Berlin (Summerclash) and Eindhoven (Winterclash). Filmed with Panasonic tm700 and Canon 60D with a large variety of lenses.
Previously: 10 years of Blading by John Lonngren.