Saturday, February 21st, 2015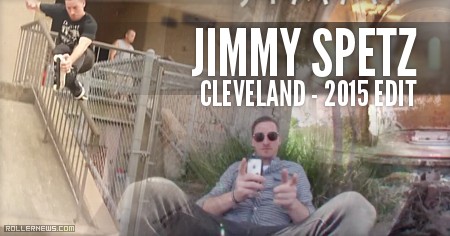 Jimmy Spetz is from Cleveland (Ohio) and turned 30 years old today. I am really happy to be able to share this section that Jimmy and myself have been filming for together off and on for some time now.

I am a fan of my homies style and always say that he has "thee most legit sock game in Ohio" haha but also has some damn good blading to match it. Hope you enjoy. – Hawke Trackler.
Previously: Jimmy Spetz: 2011 Edit by Mike Gagliardi.