Thursday, May 12th, 2016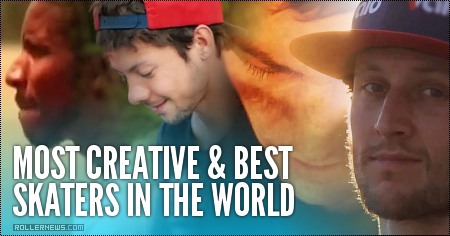 Featuring Mathieu Ledoux, Roman Abrate, Daniel Prell, Mike Murda Johnson, Jeff Stockwell & JC Rowe.
Video Offline.
Music: [Mathieu Ledoux] End of Daysv – Vinnie Paz (feat. Block McCloud), [Roman Abrate] Hot Mess – Chromeo, [Daniel Prell] What Up Entao Boy – Young Bower feat. Aderito Jose, [Mike murda Johnson] Back In The Big River Days – The Notorious Cash, [JC Rowe] Alfa Beach – Com Truise, [Jeff Stockwell] Feel So Good – Dick Dale.
Previously: Most creative & best Skaters in the World (2016) Part I.