Tuesday, February 8th, 2011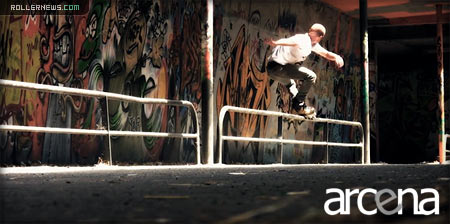 Starring : Nicolas Auroux, Ilia "Everydayz" Koutchoukov, Clement Bouceau, Allan Beaulieu, Manon Derrien, Nicolas Piccarreta, Antsa Miandra Rajaonarison & AL.

Edited by Valentin Tuil ; Cameras: Mourad leuchi, Allan Beaulieu, Valentin Tuil, Adrien Anne.

Song: Danger – 7h46.
To celebrate the end of this great year, and the beginning of another exciting one, Arcena & Valentin Tuil worked together to bring you this restrospective edit, showcasing the skills of all the killers on the team, both on and off the blades.
Frenchy Fries Article.
Thanks Mourad.