Sunday, January 1st, 2017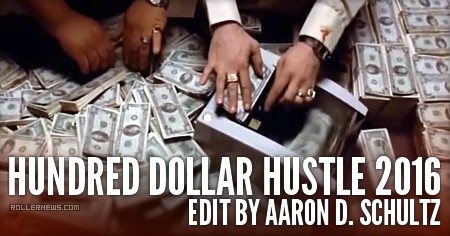 Paul John wins the 2016 Hundred Dollar Hustle. Huge thanks to Dave Depew for putting this event on for a solid decade and for having great Mexican food across the street from his house. I would also like to thank Anthony Esquivel for letting me use his iPhone clips. – Aaron D Schultz.
Music: Gucci Mane featuring Rick Ross – Money Machine.