Saturday, January 14th, 2012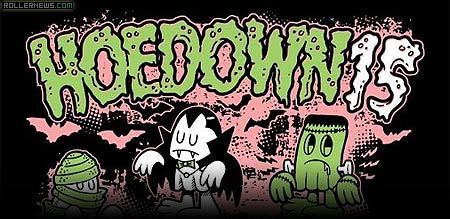 Quoting Jordan Smith:
Every year for the last fifteen years, rollerbladers from all over the world gather once a year at Eisenberg Skatepark in Plano, TX.

They come together compete in one of the most grueling contests of their sport. Eisenbergs Skatepark is officially closing and the 15th annual Showdown at the Hoedown was the last of the series.
Video Offline.
Eisenberg's Skatepark needs 20 volunteers to help tear down and build up ramps. The park will move to a new, smaller location, some ramps will be available for sale.
Hoedown: Time Machine
2011 | 2010 | 2009 | 2008 | 2007 | 2006 | 2005.
2011 Winner: John Sullivan.
2010 Winner: CJ Wellsmore (full results).
2009 Winner: CJ Wellsmore (full results).
2008 Winner: David Sizemore (full results).
2007 Winner: Chris Haffey (full results).