Saturday, August 27th, 2016
HIGHROLLAZ is proud to present vert rollerblading as never showcased before. We've compiled the best available vert footage from the past and present (trailer).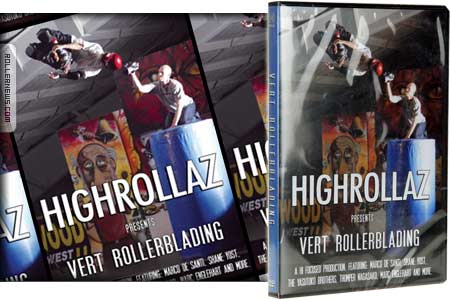 Includes Europe, Japan, Australia, America, England, X-Games, Woodward, and ASA events. These unique athletes from all over the world have been achieving new levels in this aspect of rollerblading.
Sections from The Yasutoko brothers, Marco De Santi, Shane Yost, Marc Englehart and Thumper Nagasako. Also featuring: Nel Martin, Ayumi Kawasaki, Sven Boekhorst, Borja Fernandez, Fabiola Da Silva, Cesar Andrade and more. With cameos from Chris Haffey and Chris Edwards. Distributed by: Integrated Distribution.