Friday, May 27th, 2011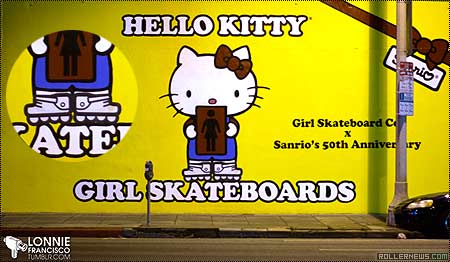 Photo: Lonnie Francisco Gallegos. And yes, Hello Kitty is still blading (moar).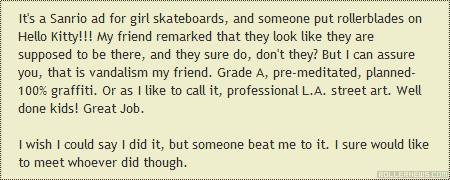 Spotted on Eastbayrollerderby (via).
Edit by Lonnie Francisco
Modification by Kurs x Nat ; Music by DJ Cam – Return of the Jedi.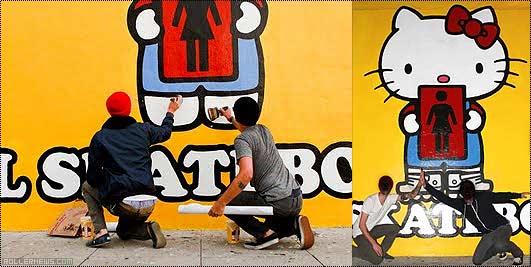 Photo: kevindowlingphotography.blogspot.com.
Skateboarding on LeBrea: check some pictures of the making-of.