Saturday, April 11th, 2015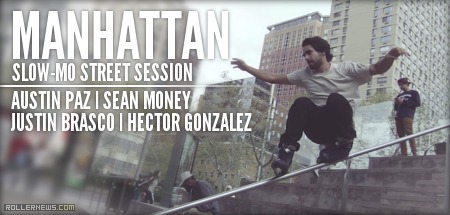 With Austin Paz, Sean Money, Justin Brasco & Hector Gonzalez.
This high-speed footage was meant to be part of a bigger project. However, after sitting on the footage for over half a year, I came to the conclusion that if I didn't use them, they would just get lost in my graveyard of hard drives eventually.

So last night I decided to do my best to cut together an edit with some of the footage I shot that day. – Anthony Chen.
Trivia: Manhattan is the most densely populated of the five boroughs of New York City.