Tuesday, April 28th, 2015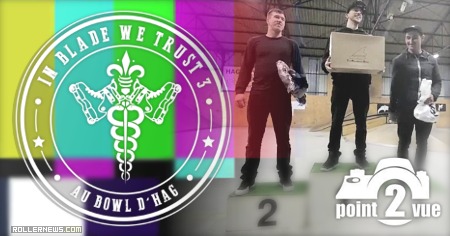 3rd edition of the street + bowl competition at the Bowl d'Hag skatepark in Haguenau (France) with Adrien Anne, Stephan de Freitas, Sylvain Rigaud & more. Edited by Point 2 Vue.
April 4, 2015 | Haguenau (France). Event on Facebook.
More Media: Edit by Arthur Lux + Clips: Nils Rinas, Mika Rinas.

Street Results
Adrien Anne
Karlis Bowman
Alexandre P.
Sylvain Rigaud
Adrien Goujon
Kevin Pechuzal
Bowl
Adrien Anne
Karlis Bowman
Kevin Pechuzal
Sylvain Rigaud
Nils Rinas
16-
Nils Rinas
Tom Bourouba
Dean Schickaus
Valentin Dieclat
Guillaume Pangeri