Saturday, March 13th, 2010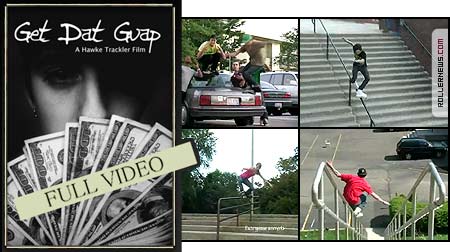 Online and free to watch, check out Hawke Trackler's 2008 production, Get Dat Guap.

Skating from Andrew Dipaolo, Kyle Wood, Mat Grimes, Stefan Brandow, Ben Poling, Steven Tat, Daniel Powell, and many more… Mainly filmed in Ohio, Pennsylvania, Michigan and Kentucky.

Many of the featured skaters are also in Hawke's new video, Oh he knows available at Aggressive Mall and Rollerwarehouse. Also… Guap is the hoodrich way to talk about money, for all you kids from the suburbs, oh wait… shit.
Intro:
Mat Grimes:
(more…)