Wednesday, October 15th, 2014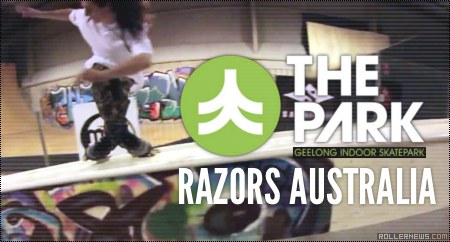 Starring Tom Coley Sowry, Tom Scofield and Martin Gade. Filmed at The Park, indoor skatepark located in Geelong, Victoria. Main Camera: Alex Casey. Edited by Thomas Dalbis.
The Melbourne Rollerblading community has a monthly session in Geelong where we are able to setup the coping box on the street course. Be sure to come check out the next session.