Thursday, December 15th, 2016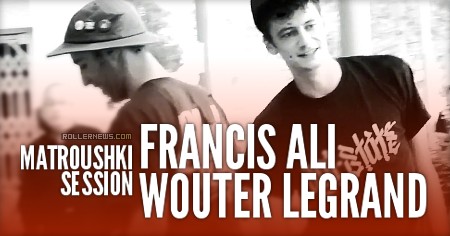 Karmitski, matroushki, bar mitswa, aaaargh esteban! What more is there to say? These words stand for good times with awesome people! Inspired by one great Gin & Juice night, there is a lil something for you brother Wouter Legrand. – Francis Ali.
Shot by all the homies: Bobi Spassov, Wouter Legrand, Greg Tawel, Zoltan Gyorfi, Lars C. Edited by Illa-Motions.