Sunday, February 23rd, 2014
February 23, 2014 update: full video added.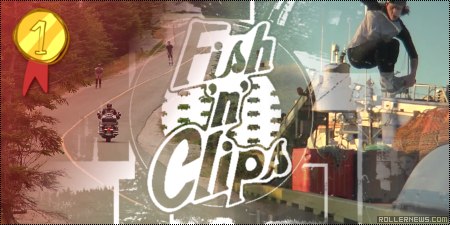 A rollerblading video shot on the coasts of Canada. featuring Liam Flanagan, Douis Brattey, Brodye Chappell, JD Hackett, Danny Beer, Colin Brattey, Errol Elli, Conor Thompson, Steve Evans, Richard Boone, Brian Long, Leon Basin, Josh Silver, David Marsh & more.
Full Video Captured by Colin Brattey and Danny Beer. Gutted & Filleted by Colin Brattey. Additional Filming by Sean Berrigan.
Trailer
Previously: Danny Beer (Canada), Fish n' Clips by Colin Brattey.